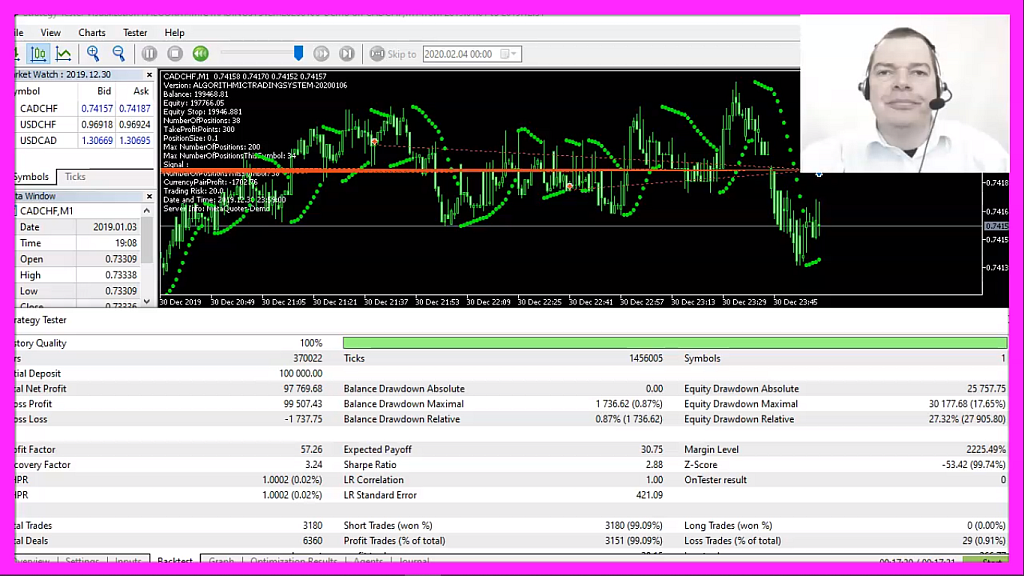 Download "FREE EXPERT ADVISOR - ALGORITHMIC TRADING SYSTEM – PARABOLIC SAR FOR METATRADER5 DEMO ACCOUNTS"

ALGORITHMICTRADINGSYSTEM20200106-Demo-SAR.zip – Downloaded 414 times – 93.56 KB
When I started out with algorithmic trading, my biggest problem was to create a system that could produce profits on a constant basis.
Today I can do that, actually it is not that hard to do, if you know what works and why it works.
But today I have a much bigger problem.
This is a problem that I can't fix and it is the need to use a broker.
Brokers are a problem, because they can change the rules in the middle of the game.
I once used a broker that declared insolvency in January 2015.
But before that happened, the broker raised the margin requirements in a way that caused lots of painful losses for thousands of traders.
I had another broker who decided to remove my account type and replace it with something that would be better for him.
This broker told me that he would close my open positions within 14 days, because he would not support the account type any longer.
That was the reason why I immediately stopped any business with this broker.
There is a third broker, a good one. This broker is honest, has a good regulation and I trust him.
Actually the CEO responded personally to some of my emails.
But this broker is very restrictive and changes the rules on a regular basis.
During the first Brexit votum he announced something that is called "close only mode".
Actually this means that you are not allowed to open new positions for certain currency pairs.
So pick your broker wisely.
We are using an original Metaquotes Metatrader 5 demo account as you can create one with a few mouse clicks in Metatrader to compare it with your own results.
You can download the free version for the Algorithmic Trading System below the video on our website  AlgorithmicTradingSystem.com
It will work with original Metatrader 5 demo accounts.
If you are interested to learn more, or if you are interested to trade this system on a real account, make sure to become a starter member for just one dollar.