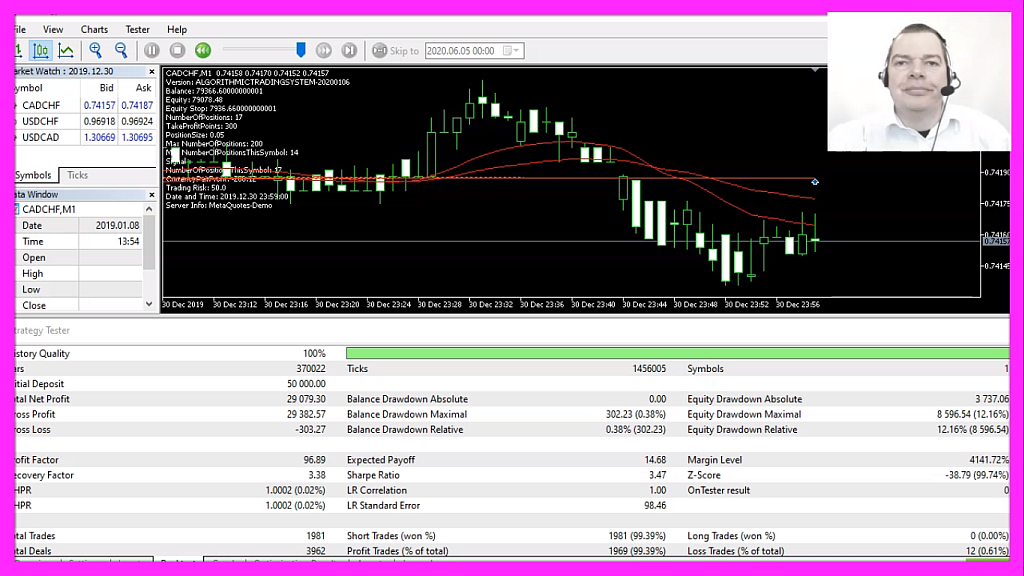 Download "FREE EXPERT ADVISOR - ALGORITHMIC TRADING SYSTEM – EXPONENTIAL MOVING AVERAGE CROSSOVER 50 20 FOR METATRADER5 DEMO ACCOUNTS"

ALGORITHMICTRADINGSYSTEM20200106-Demo-EMA-50-20Crossover.zip – Downloaded 366 times – 93.94 KB
Most traders want to go all in right away.
They think that a demo account is a waste of time and money that they could have earned.
But actually errors are unavoidable. 
I don't think that I would still be able to trade if all the errors I made so far would have been on a real account.
Like with any skill, it takes practice and time to get better.
And you will most likely have to learn from your mistakes – after the mistake happened.
Getting better includes this kind of learning process, but with an automated system you can save a lot of time while you go through it.
I always encourage my course members to start with a demo account and trade that for at least 3 months.
Afterwards the next best thing would be to use a so called Cent account. 
A Cent account is real money, but you can trade every Cent from your deposit as if it was a dollar.
That makes everything much more scalable.
So, whenever you think you are losing profits or whenever someone is trying to make you trade faster it is probably actually time to reduce the speed.
You can download the free version for the Algorithmic Trading System below the video on our website  AlgorithmicTradingSystem.com
It will work with original Metatrader 5 demo accounts.
If you are interested to learn more, or if you are interested to trade this system on a real account, make sure to become a starter member for just one dollar.