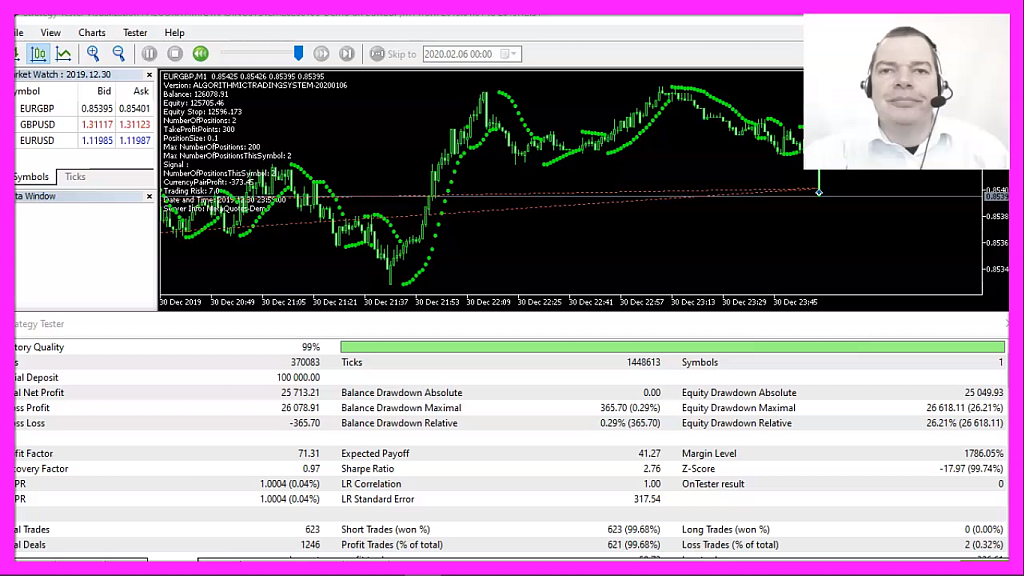 Download "FREE EXPERT ADVISOR - ALGORITHMIC TRADING SYSTEM – PARABOLIC SAR FOR METATRADER5 DEMO ACCOUNTS"

ALGORITHMICTRADINGSYSTEM20200106-Demo-SAR.zip – Downloaded 414 times – 93.56 KB
In trading everything is relative.
The height of a candle is relative, based on the volatility and the time frame.
The drawdown is relative, based on balance and equity.
The risk is relative, based on profit and loss.
But there is something where it really gets interesting.
If you increase or decrease the risk setting, you might find that the impact can be very high.
For example in this video we are using a risk setting of 7. 
If you increase it to 8, the drawdown will be doubled.
But that doesn't mean that you can expect 200 percent profit.
The profit will only increase by $10000 while the drawdown will increase by $25000.
So you need to make a decision.
Would you rather go with a higher drawdown or with a smaller profit?
In my case this decision is simple. 
I always prefer the lower drawdown, because profits do not cause fear and manipulations.
You can download the free version for the Algorithmic Trading System below the video on our website  AlgorithmicTradingSystem.com
It will work with original Metatrader 5 demo accounts. 
If you are interested to learn more, or if you are interested to trade this system on a real account, make sure to become a starter member for just one dollar.