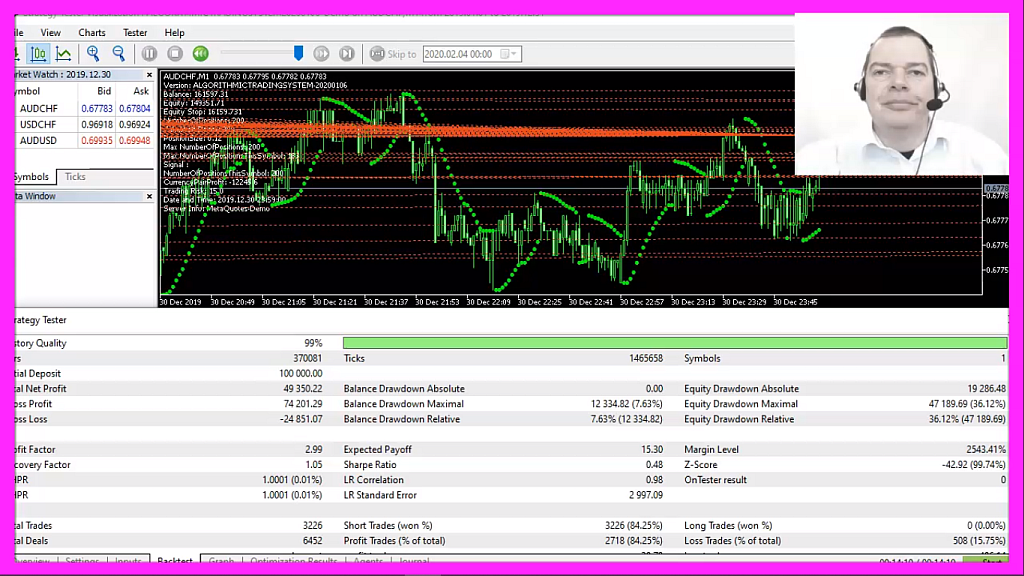 Download "FREE EXPERT ADVISOR - ALGORITHMIC TRADING SYSTEM – PARABOLIC SAR FOR METATRADER5 DEMO ACCOUNTS"

ALGORITHMICTRADINGSYSTEM20200106-Demo-SAR.zip – Downloaded 414 times – 93.56 KB
How much risk is too much?
Bigger is not always better, that is especially true for position sizes.
I have seen people trading insane lot sizes on very small accounts.
If they succeed, that can lead to big profits, but usually the account will be blown up – sooner or later.
The right position sizing is like spice in the soup.
You wouldn't throw a whole pound of salt into the soup.
If you do, nobody is going to eat it, no matter what other ingredients you have used.
And you also wouldn't cook a soup without any spices, because that wouldn't be tasty.
In both cases everything else might be okay, but if you mess up the position size in trading, it will not lead to good results.
If you position size is too small, the trading costs might be higher than the profits.
If your position size is too big, you might blow up your whole trading account.
Finding the right position size is very important and once you have messed up a dozen backtests, you will start to get a good idea what will work for you.
You can download the free version for the Algorithmic Trading System below the video on our website  AlgorithmicTradingSystem.com
It will work with original Metatrader 5 demo accounts.
If you are interested to learn more, or if you are interested to trade this system on a real account, make sure to become a starter member for just one dollar.