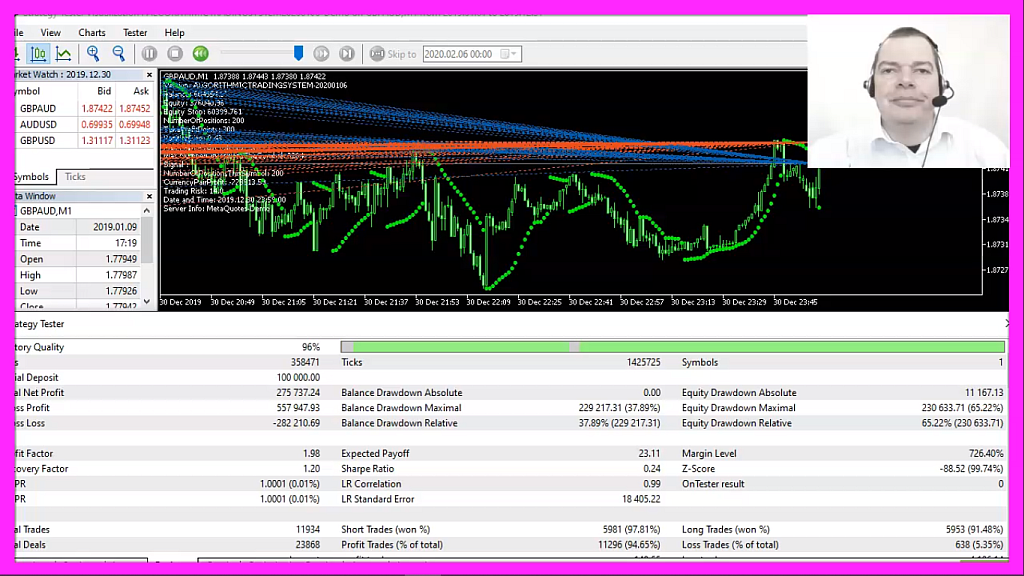 Download "FREE EXPERT ADVISOR - ALGORITHMIC TRADING SYSTEM – PARABOLIC SAR FOR METATRADER5 DEMO ACCOUNTS"

ALGORITHMICTRADINGSYSTEM20200106-Demo-SAR.zip – Downloaded 414 times – 93.56 KB
Launching a profitable trading system is sometimes like launching a plane.
A plane will not fly when the speed is too slow.
Actually it will not even take off. 
So the pilot needs to increase the speed on the runway before the take off.
But the runway is short.
If the speed is too high or if the pilot misses the right moment to get of the ground, the plane might crash into the fence.
When it comes to trading the ground is the lowest possible equity to continue before the margin call comes.
A margin call is when the broker will tell you to either deposit more money or positions will be closed in a loss.
Nobody wants to be involved in a plane crash.
And nobody wants to have a margin call.
The only way to avoid a margin call is to manage the risk as good as possible.
The blue line on your Metatrader strategy test chart is the balance and the green line is the equity.
Good risk management is when the blue and the green line are as close as possible while the blue line constantly rises.
Once the equity goes down, a good system needs to be able to handle the situation.
You can download the free version for the Algorithmic Trading System below the video on our website  AlgorithmicTradingSystem.com
It will work with original Metatrader 5 demo accounts. 
If you are interested to learn more, or if you are interested to trade this system on a real account, make sure to become a starter member for just one dollar.