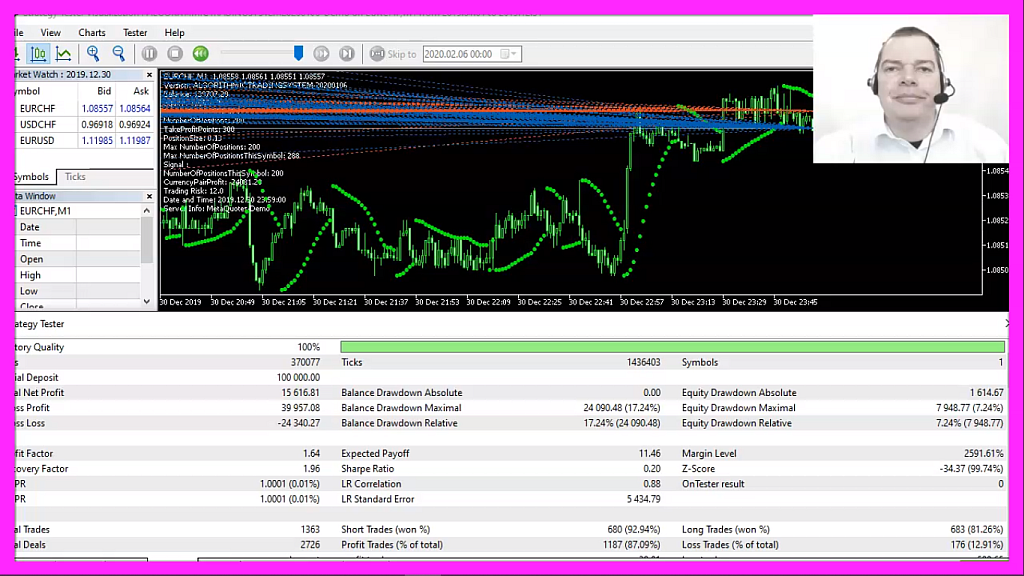 Download "FREE EXPERT ADVISOR - ALGORITHMIC TRADING SYSTEM – PARABOLIC SAR FOR METATRADER5 DEMO ACCOUNTS"

ALGORITHMICTRADINGSYSTEM20200106-Demo-SAR.zip – Downloaded 414 times – 93.56 KB
A good thing about Forex Trading is that I have no emotional relationship with my positions.
I don't want to keep a certain position for a certain currency pair, because currency pairs are not attached with any feelings.
I don't understand why some people are raving fans for stock A or B.
Stocks are something that I wouldn't trade, because stocks belong to companies and companies can declare insolvency.
Currency pairs never declare insolvency.
Another thing is that stocks are rated in relation of the company management.
If the manager does something stupid, the stock value might fall like a stone.
For currency pairs there is no management, therefore there is no management risk.
And currency pairs are what people use each and every day.
Currency pairs will not go away, because money was around for centuries – and it will be needed in the next few centuries.
I have also never seen any currency pair disappear.
Currency pairs might go up and down in value, but they don't go away.
For stocks this isn't the case, actually I heard that 85 percent of the top 500 companies disappeared within the last 50 years.
You can download the free version for the Algorithmic Trading System below the video on our website  AlgorithmicTradingSystem.com
It will work with original Metatrader 5 demo accounts. 
If you are interested to learn more, or if you are interested to trade this system on a real account, make sure to become a starter member for just one dollar.