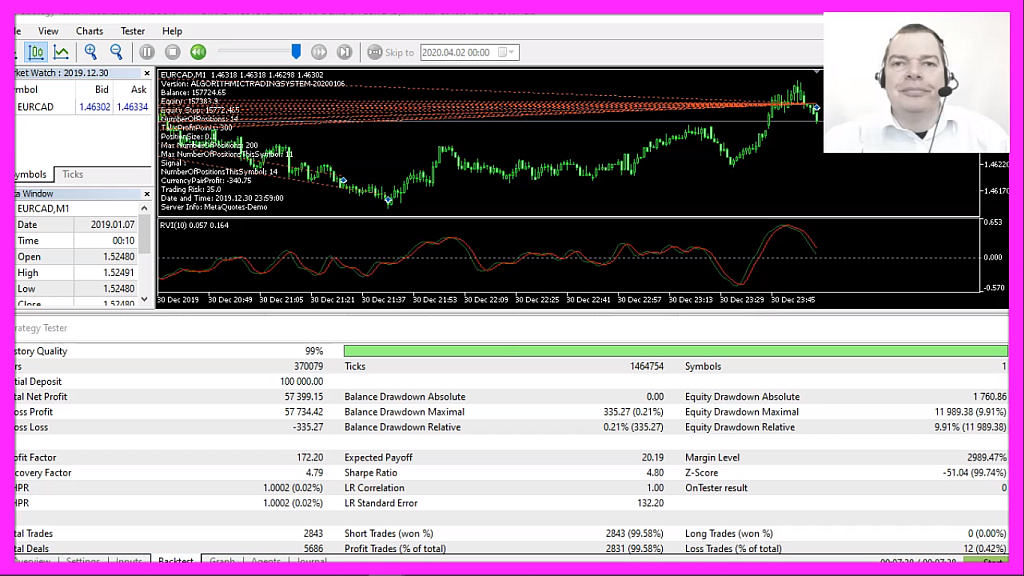 Download "FREE EXPERT ADVISOR - ALGORITHMIC TRADING SYSTEM – RELATIVE VIGOR INDEX FOR METATRADER5 DEMO ACCOUNTS"

ALGORITHMICTRADINGSYSTEM20200106-Demo-RVI.zip – Downloaded 307 times – 93.20 KB
I do not watch any trading related news.
I know that some people are really interested in news like payroll announcements, but I have not seen any impact for my systems.
In Germany we have a book about charting, it was written by Michael Voigt and it is called "the great book of market technique".
In that book there is a story and in that story there is a scene where somebody asks the main character Phillip if he ever heard why somebody at the other side of the world bought or sold something.
I do believe that every trader has his or her own reason to buy or sell something.
I might sell something, because I want to avoid a loss.
I might sell something, because I want to take my profit.
I might sell something, because I made a mistake.
You never know why I buy or sell something and that is true for all the traders around the world.
Yes, I do believe that some things like news about the Brexit cause high volatility, but I don't think that I know how people will react, because everybody has a reason to buy or sell something at any given time.
That is why I like Algo Trading.
You can download the free version for the Algorithmic Trading System below the video on our website  AlgorithmicTradingSystem.com
It will work with original Metatrader 5 demo accounts.
If you are interested to learn more, or if you are interested to trade this system on a real account, make sure to become a starter member for just one dollar.