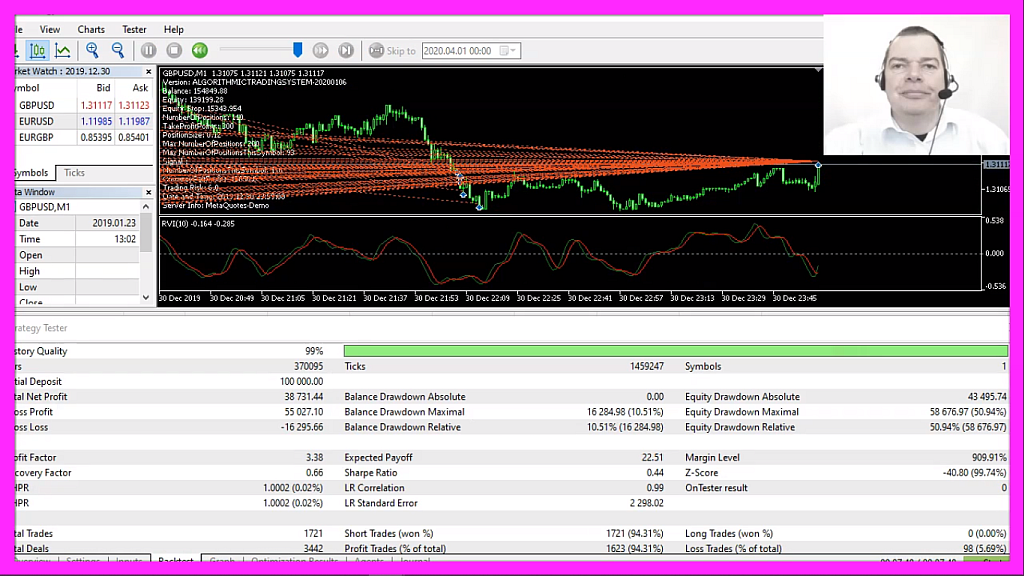 Download "FREE EXPERT ADVISOR - ALGORITHMIC TRADING SYSTEM – RELATIVE VIGOR INDEX FOR METATRADER5 DEMO ACCOUNTS"

ALGORITHMICTRADINGSYSTEM20200106-Demo-RVI.zip – Downloaded 307 times – 93.20 KB
I think fear is one of the most common reasons why people lose money.
Everybody can stick to a strategy when everything works well.
And often that works for a long time, but there will be some point in time where you need to face a crisis situation.
And that is the time when it is hard to avoid fear.
After all it is real money and nobody likes to lose money.
I need to admit that I thought that I trust my systems, but in a crisis situation that fear creeps in.
What if I have done something wrong? What if the broker decides to forbid trading with certain currency pairs – and I don't notice fast enough?
I have seen that happen, just google for the term "close only mode" and you will find emails from brokers that do not allow to trade the british pound during the Brexit votum.
There is one thing that is very helpful in such times and that is to never let your account get big enough to be a danger for your current lifestyle.
It is always possible to trade a few small accounts and keep the rest of your trading capital on a bank account – just in case something happens.
You can download the free version for the Algorithmic Trading System below the video on our website  AlgorithmicTradingSystem.com
It will work with original Metatrader 5 demo accounts.
If you are interested to learn more, or if you are interested to trade this system on a real account, make sure to become a starter member for just one dollar.