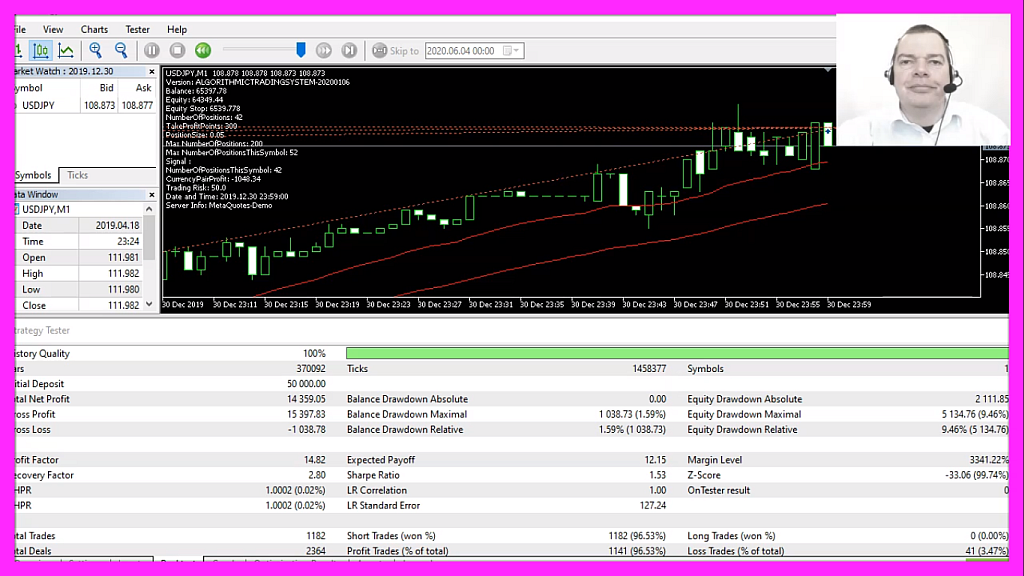 Download "FREE EXPERT ADVISOR - ALGORITHMIC TRADING SYSTEM – EXPONENTIAL MOVING AVERAGE CROSSOVER 50 20 FOR METATRADER5 DEMO ACCOUNTS"

ALGORITHMICTRADINGSYSTEM20200106-Demo-EMA-50-20Crossover.zip – Downloaded 366 times – 93.94 KB
Some currency pairs work better than others.
In the past I always wanted to know the reason.
I wanted to find out why some currency pairs work well and others don't.
And I tried to improve the results for the ones with the bad results.
Today I don't do that anymore.
I have learned to pick the battles that I can win.
I listen to a lot of audio books and in one of those books the author said, that you can invest a lot of time to improve the things that don't work well.
And if you do that, you could probably expect mediocre results for a lot of work.
But if you improve the things that already are good, you could expect excellent results with a lot less effort.
That is really something that changed the way I trade.
Actually it is also true that there are a lot of other things that work that way.
It is all about focusing on the right things.
If you can find something that already works well for you and you can improve that thing, that is when it gets interesting.
You can download the free version for the Algorithmic Trading System below the video on our website  AlgorithmicTradingSystem.com
It will work with original Metatrader 5 demo accounts.
If you are interested to learn more, or if you are interested to trade this system on a real account, make sure to become a starter member for just one dollar.