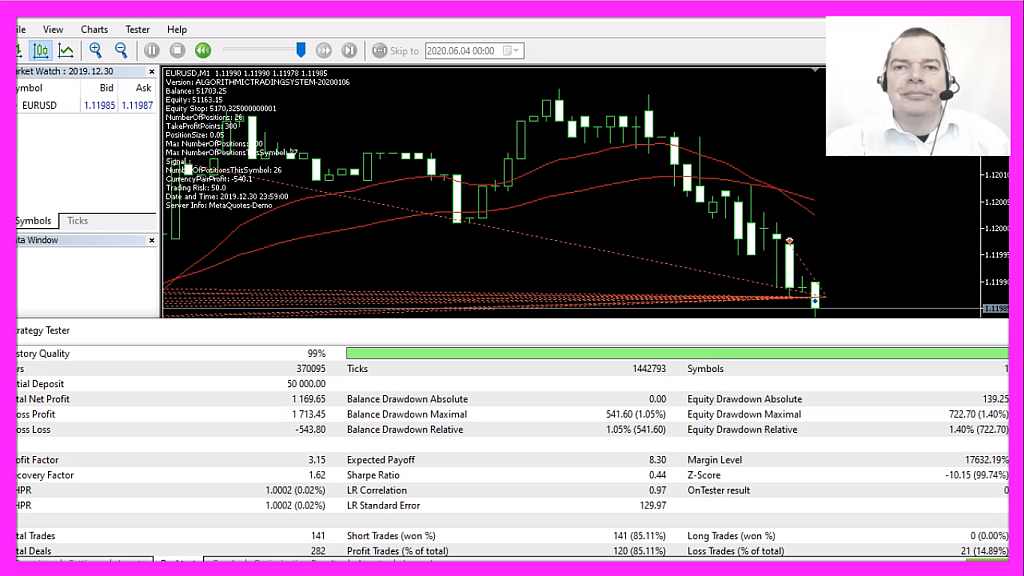 Download "FREE EXPERT ADVISOR - ALGORITHMIC TRADING SYSTEM – EXPONENTIAL MOVING AVERAGE CROSSOVER 50 20 FOR METATRADER5 DEMO ACCOUNTS"

ALGORITHMICTRADINGSYSTEM20200106-Demo-EMA-50-20Crossover.zip – Downloaded 366 times – 93.94 KB
I just got an email from a customer who told me that he didn't make any money with automated trading over a period of 4 weeks.
Actually I still get these kinds of emails from people who expect to make steady and regular profits on a monthly basis.
And I used to think that way, too.
But actually most things do not work that way.
You wouldn't expect the vegetables in your garden to grow in the winter.
And you wouldn't expect the sun to rise in the evening.
Some things are happening on a consistent basis, but not everything works that way.
Yes, you might get a monthly paycheck or pay your rent on a monthly basis.
But trading is not a predictable and exact science, therefore you never know when the next winter will come.
But it is unavoidable and that is the time when regular profits may not occur.
Most people get that, but it is a totally different thing when it comes to bad emotions.
Knowing is one thing, but staring at bad results for several weeks – or even months, that is something that most people can't do.
You can download the free version for the Algorithmic Trading System below the video on our website  AlgorithmicTradingSystem.com
It will work with original Metatrader 5 demo accounts.
If you are interested to learn more, or if you are interested to trade this system on a real account, make sure to become a starter member for just one dollar.