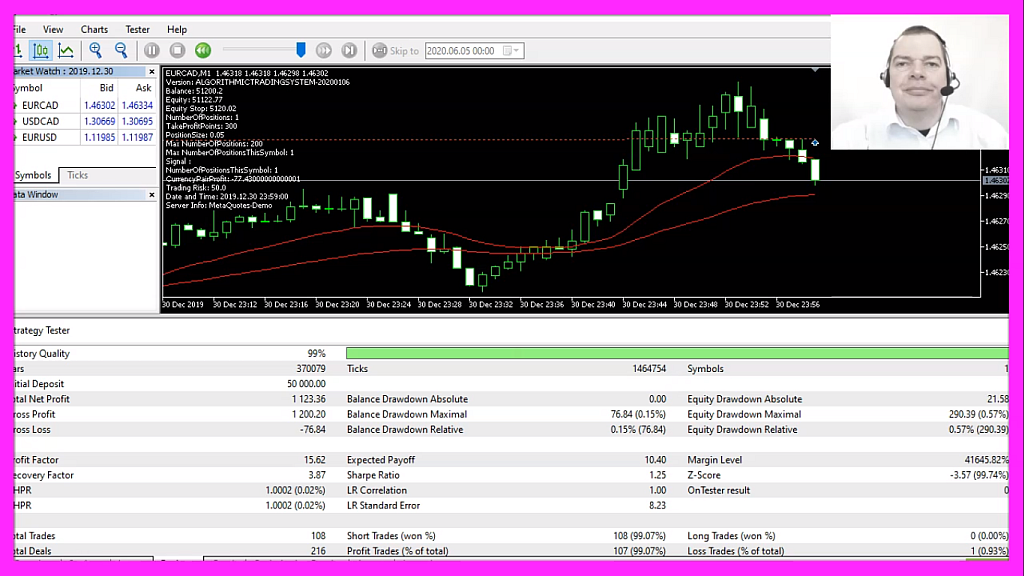 Download "FREE EXPERT ADVISOR - ALGORITHMIC TRADING SYSTEM – EXPONENTIAL MOVING AVERAGE CROSSOVER 50 20 FOR METATRADER5 DEMO ACCOUNTS"

ALGORITHMICTRADINGSYSTEM20200106-Demo-EMA-50-20Crossover.zip – Downloaded 366 times – 93.94 KB
What do you expect from your broker?
When I started out, I thought a broker would be like a dependable bank.
Because it is about real money, right?
But I had to learn that brokers are very different.
For example I had one broker who seemed to be a good choice, but after a while this broker started to make some changes.
And at some point I got an email that my account type would no longer be available and therefore I had to close all my open positions within 14 days.
I wrote an email to the support and wanted to know the reason.
I told the support staff that my whole strategy was long term and that it would cost me a lot of money to close the open positions.
I wanted to know what would happen if I didn't close the open positions.
The broker told me that either I would have to close everything, or he would do that.
That was the day when I realized that it is not you who decides about your money.
It is the broker.
Your broker can shutdown your whole account whenever he wants.
I bet a lot of people didn't know that.
So take your time and pick your broker wisely, that time is good invested.
You can download the free version for the Algorithmic Trading System below the video on our website AlgorithmicTradingSystem.com
It will work with original Metatrader 5 demo accounts.
If you are interested to learn more, or if you are interested to trade this system on a real account, make sure to become a starter member for just one dollar.