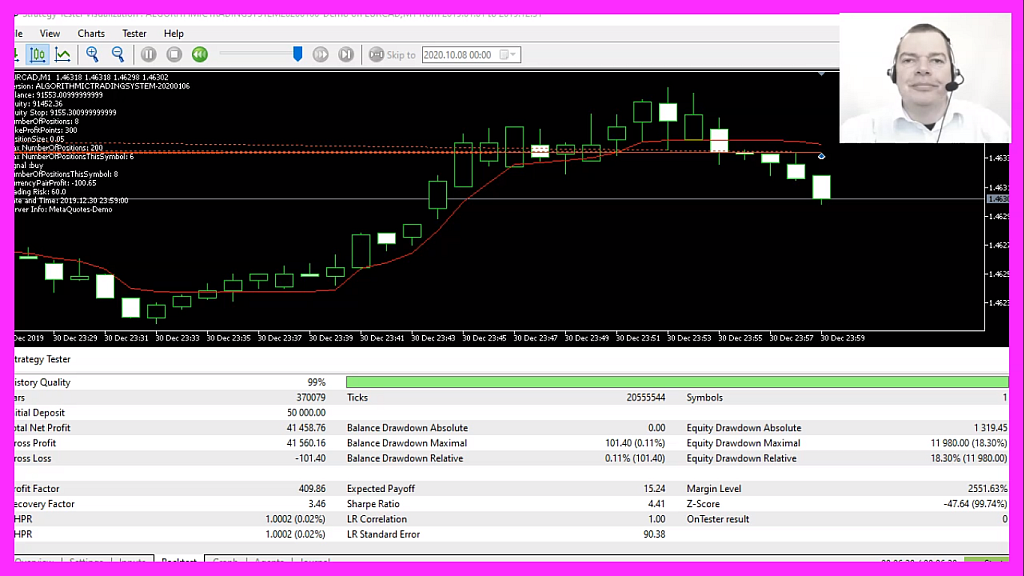 Download "FREE EXPERT ADVISOR - ALGORITHMIC TRADING SYSTEM – ADAPTIVE MOVING AVERAGE FOR METATRADER5 DEMO ACCOUNTS"

ALGORITHMICTRADINGSYSTEM20200106-Demo-AMA.zip – Downloaded 1067 times – 94.08 KB
Do you have unrealistic expectations?
I think most people have no idea about risk.
Yes, it is true, traders are rewarded for taking risk.
But you will not be rewarded if you take insane risks.
Actually the risk setting you see in this video is much too high for what I would consider to be a moderate risk setting.
But it is no problem to do something like this on a demo account!
Consider a demo account to be something that is risk-free and that will help you to find out whether you want to do something or not.
If you watch a drawdown on the real account, that will mean that you feel bad.
And most people do not use demo accounts, because they feel nothing .
But new pilots are trained in a flight simulator, you wouldn't expect a rookie pilot to do his first flight lesson in a big plane with 400 passengers, would you?
So why would anybody want to try out the right risk settings with a big account and risk all the money without a clue about what they do?
Actually, this kind of behavior is very common!
People who might have spent years to learn how to become a doctor or a lawyer are willing to risk a lot of money without a clue what they are doing.
Demo accounts are free, you can get one within the next five minutes and it is the most effective thing to avoid big losses in the future.