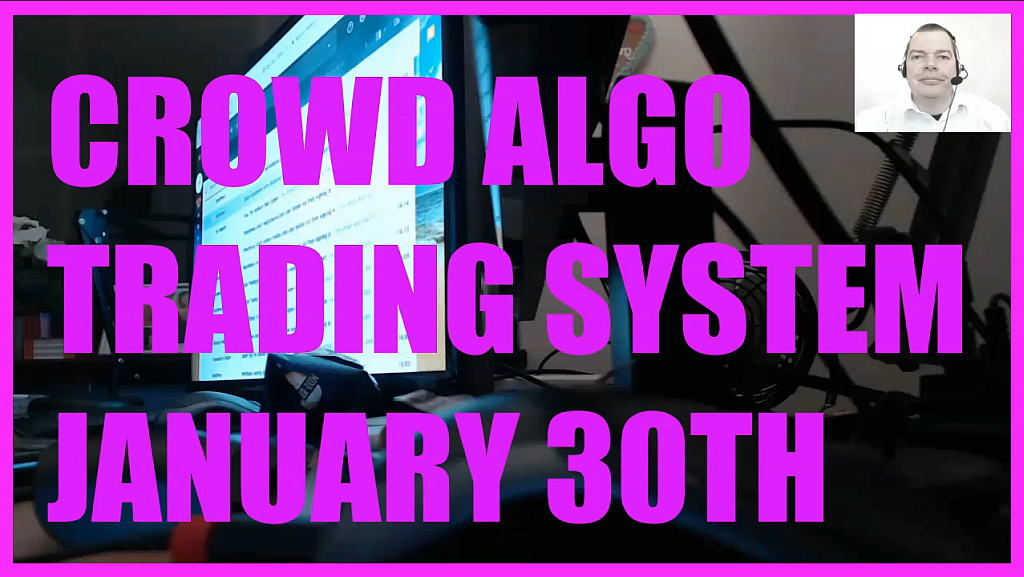 Download "Metatrader4 Original Setup.exe"

roboforex4setup.exe – Downloaded 420 times –
Download "CROWD ALGO TRADING SYSTEM DEMO - WORKS WITH ORIGINAL METAQUOTES MT4 ACCOUNTS"

MQL4CrowdAlgoTradingSystem.zip – Downloaded 437 times – 32.01 KB
Download "CROWD ALGO TRADING - CURRENT STATISTICS"

statement.html – Downloaded 380 times –
Day 30 is January the 30th and it is a Saturday.
The markets are closed, so nothing happened today.
I have spent the whole day with administrative work.
I have reconfigured 200 videos for 20 courses that cost 1$ on professional courses.com. That is with a hyphen in the domain name.
One of the questions that I get from time to time is why I offer so much stuff for free or for just $1.
The answer is simple. It is about prequalifying the right people.
I like to work with satisfied clients and currently 93 out of 100 people are happy.
And yes I have numbers to back that up.
But 7 out of 100 people are not satisfied with the reality and I can't help them, so I refund them.
Trading is a speculative thing, it always was and it always will be.
Trading is what most people consider to be risky, because 8 out of 10 people lose their money.
Trading is not the most easy way to make money, in fact I consider trading to be psycho terror.
If you are still around at this time, you are probably somebody who is interested in the topic.
Personally, I consider automated systems to be digital alchemy, that is true for automated trading systems and automated online business systems.
So this is what I do, because I like to do it.
That doesn't mean that I think it is for everybody.
For my wife and my girls this stuff is totally boring.
They like to shop for clothes, shoes or other things that might be good looking.
I don't even notice new haircuts, new clothes or if one of them has a new earring.
My wife knows the name of every plant that is around, I am just able to recognize the difference between trees and flowers. 
Trees, flowers and plants are totally boring for me and that is also the case for shopping clothes, new haircuts or any kind of jewellery.
But I totally geek out over good automated systems, therefore I am doing exactly that.
If you still have no system until now, you can go to professional courses.com with a hyphen and take one of the $1 courses for free.
All you need to do is to use the coupon code quarter1 in the checkout process.
If you are not interested in doing that, maybe you want to become a premium member on MQL4Tutorial.com or MQL5Tutorial.com.
Is that something you would like to do?
I don't know. 
But I do know that knowing what I want is a blessing and I really enjoy doing that.
So what do you want to do now?
If you want to join this journey and benefit from the findings to improve your own algorithmic trading system, just keep watching this automated content and be my guest!
So what do you think? What is something you geek out about? Let me know.