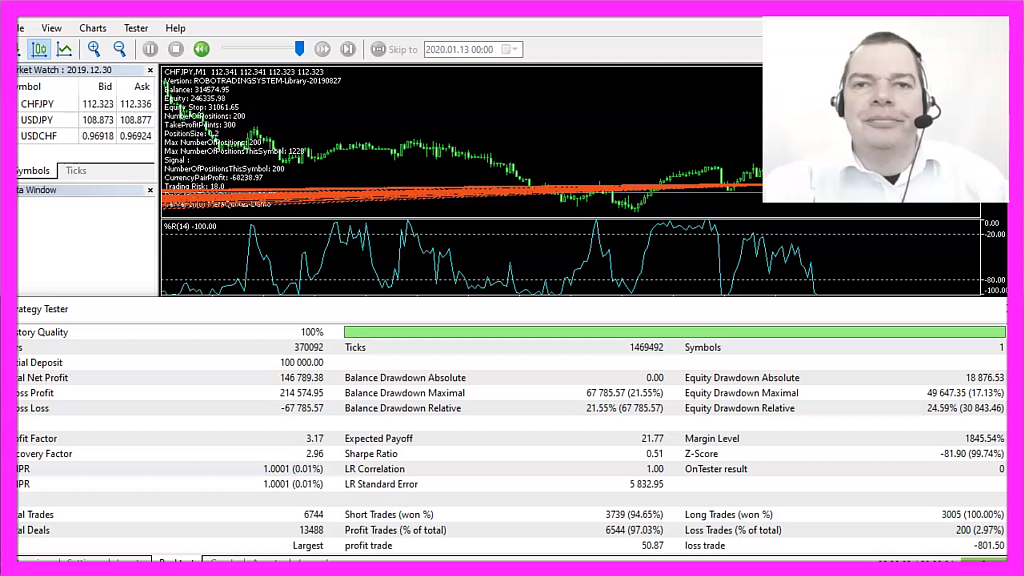 Download "FREE EXPERT ADVISOR - ALGORITHMIC TRADING SYSTEM - WILLIAMS PERCENT RANGE FOR METATRADER5 DEMO ACCOUNTS"

ALGORITHMICTRADINGSYSTEM20200106-Demo-WPR.zip – Downloaded 778 times – 92.99 KB
A few years ago I stumbled over a documentation that was called "Daytrading – the dream of fast money" here in Germany.
I was fascinated, because it looked almost effortless to do it. 
You need some money and a computer and just wait for the profits, right?
No, totally wrong! 
Trading is like a race where you never see the finish line.
It is like a game without strict rules.
Most games have strict rules to define who is the winner and who is the loser.
In trading you don't have such rules, your score is your account.
So you need to define your own rules and stick to them.
There is no external judge, you are free to do whatever you want – as long as you have enough money to pay for it.
So my main goal is to keep my money.
If that works, I would also like to make enough profit to justify the risk and cover the costs.
And if that works, I would also like to improve my system.
My definition for a good system is an average gain of 15 to 20 percent in a year.
If that works out, the rest is just a question of time and discipline.
You can download the free version for the Algorithmic Trading System below the video on our website  AlgorithmicTradingSystem.com
It will work with original Metatrader 5 demo accounts.
If you are interested to learn more, or if you are interested to trade this system on a real account, make sure to become a starter member for just one dollar.