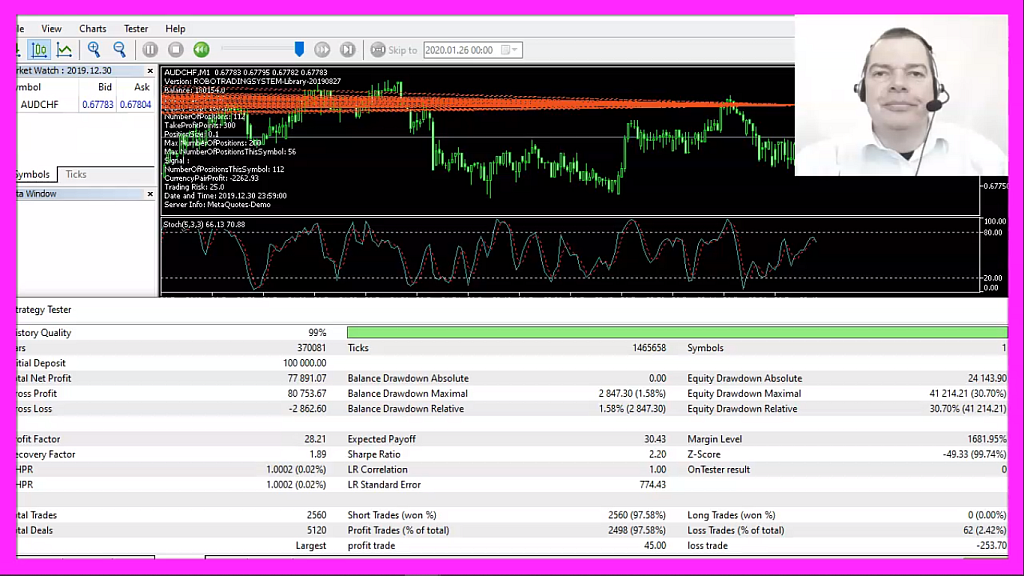 Download "FREE EXPERT ADVISOR - ALGORITHMIC TRADING SYSTEM – STOCHASTIC FOR METATRADER5 DEMO ACCOUNTS"

ALGORITHMICTRADINGSYSTEM20200106-Demo-Stochastic.zip – Downloaded 967 times – 93.60 KB
One of the biggest problems is the sizing.
If you open too many positions, you may have a big draw down.
If you open only a few positions, you might miss out on some profit.
I think trading is like sailing.
You need to adjust the sail to the current conditions.
If you have no wind, even the biggest sail will not help you to get to your destination.
And in a storm, survival is the priority. 
Not the optimal speed to reach your destination.
Somewhere between is the good sailing weather.
To survive the storm and reach your destination, you need a way to calculate the number and size of the positions that are traded.
That is the task of the algorithm in our Algorithmic Trading System.
It calculates the number of allowed positions based on a few things like the balance, the equity and the number of positions that we already have.
But that will not help you if you don't trust the system and it will not help you if you manipulate it.
So doing a lot of tests before you trade real money is always a good idea.
You can download the free version for the Algorithmic Trading System below the video on our website  AlgorithmicTradingSystem.com
It will work with original Metatrader 5 demo accounts.
If you are interested to learn more, or if you are interested to trade this system on a real account, make sure to become a starter member for just one dollar.