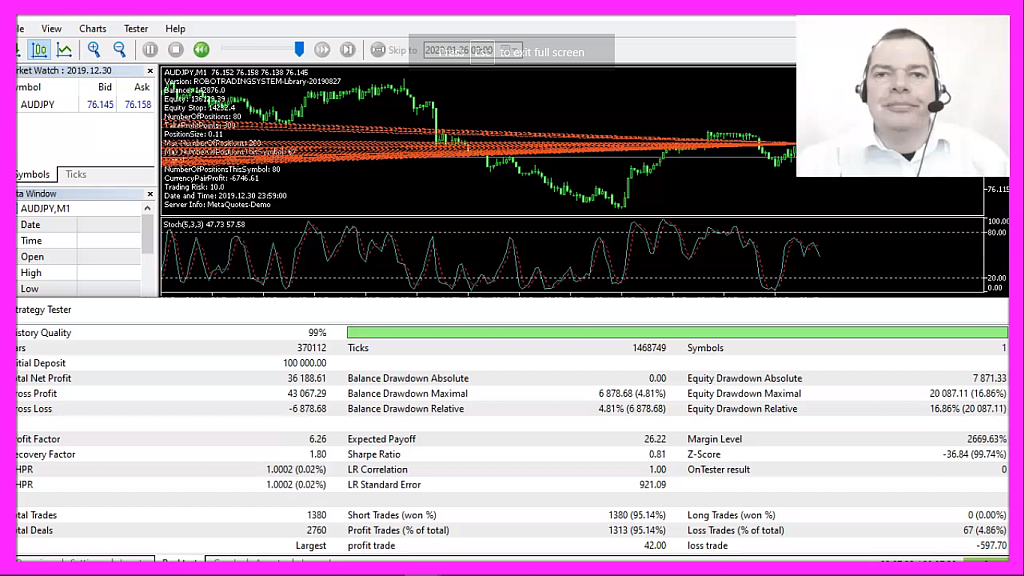 Download "FREE EXPERT ADVISOR - ALGORITHMIC TRADING SYSTEM – STOCHASTIC FOR METATRADER5 DEMO ACCOUNTS"

ALGORITHMICTRADINGSYSTEM20200106-Demo-Stochastic.zip – Downloaded 967 times – 93.60 KB
To make good profits with trading, you need some trading capital.
I often wish that trading capital would be a seperate kind of money, but unfortunately money is actually the resource that is used to pay for almost everything.
A good chunk of my trading capital was used to buy a new car for our daughter when her car broke down.
Obviously it is important to support your daughter.
If she has no car, she can't continue her apprenticeship.
We also had several invoices from the vetenerian that needed to be paid.
Obviously it is important to take care of your pets.
If  I don't pay the treatment for our dog, I couldn't justify to put the money into the trading account.
And that is the dilemma.
I know that I am eating my own seeds sometimes, but I have no way not to pay for things that I consider to be obviously important.
And that is the mental problem.
You need money for almost everything and some things are more important than trading.
So one needs to find a way to do both.
You can download the free version for the Algorithmic Trading System below the video on our website  AlgorithmicTradingSystem.com
It will work with original Metatrader 5 demo accounts.
If you are interested to learn more, or if you are interested to trade this system on a real account, make sure to become a starter member for just one dollar.