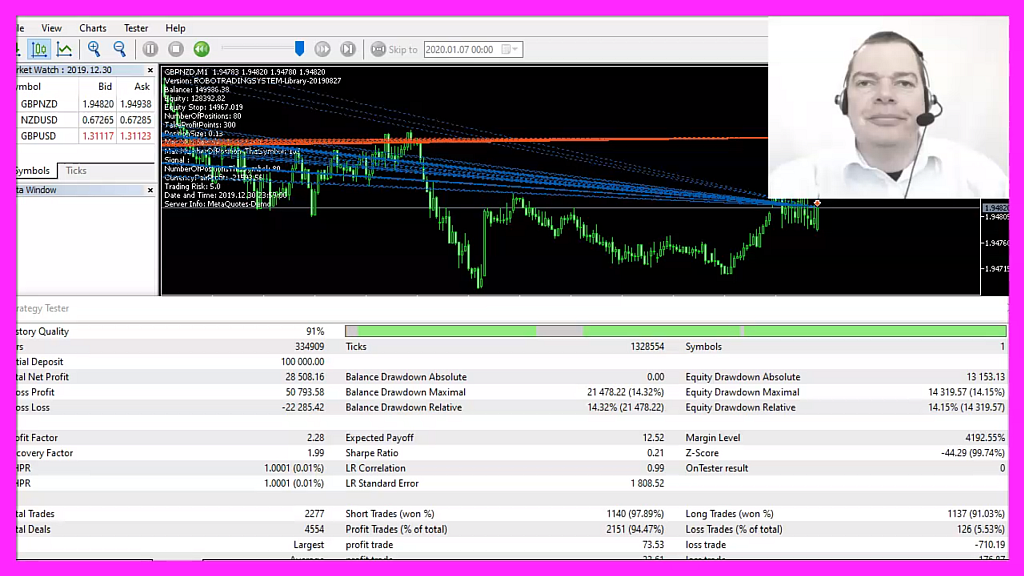 Download "FREE EXPERT ADVISOR - ALGORITHMIC TRADING SYSTEM - SMA 1000 FOR METATRADER5 DEMO ACCOUNTS"

ALGORITHMICTRADINGSYSTEM20200106-Demo-SMA1000.zip – Downloaded 381 times – 94.11 KB
Do you think trading is exciting?
For me good trading is dead boring.
I am not excited, because I have learned something.
Yes, I really enjoyed the good surprises when I suddenly made extraordinary profits.
But I didn't like the extraordinary losses.
In fact a loss is really unpleasant and a significant loss can cause real emotional pain.
There is a way to avoid that and it is simple and easy to understand.
You need to grow with your account size.
Most people think that they would be very happy to make a few thousand dollars and that might be true.
But the real problem is that they are not willing to lose a few thousand dollars.
But for almost every trading system there will be sooner or later a serious draw down.
If your account size is too big, this is a serious emotional threat that can cost you sleep.
You start to ask yourself what you should do. 
Draw downs can last for weeks or even months.
And every day you see your account size shrink – and you feel worse.
To avoid that, simply start with a small account, because that will cause less pain in the beginning.
You can download the free version for the Algorithmic Trading System below the video on our website  AlgorithmicTradingSystem.com
It will work with original Metatrader 5 demo accounts.
If you are interested to learn more, or if you are interested to trade this system on a real account, make sure to become a starter member for just one dollar.