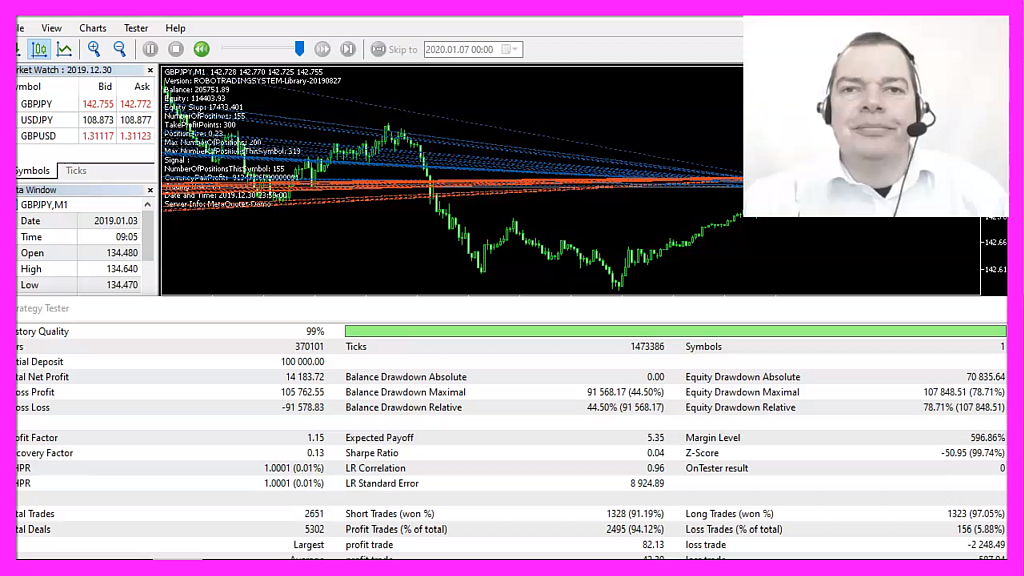 Download "FREE EXPERT ADVISOR - ALGORITHMIC TRADING SYSTEM - SMA 1000 FOR METATRADER5 DEMO ACCOUNTS"

ALGORITHMICTRADINGSYSTEM20200106-Demo-SMA1000.zip – Downloaded 381 times – 94.11 KB
In 2016 Great Britain started to talk about the Brexit.
In summer 2016, about one or two weeks before the Brexit votum took place, my former broker told me, that there would be something that was called close only mode.
Basically that means that traders would only be able to close open positions for certain currency pairs.
New positions would simply be forbidden for a week or two.
Before the Brexit votum I didn't even know that something like this would be possible.
But your broker can change the rules in the middle of the game, at any given time.
Another broker decided to simply give up the account type that I used for my trading account.
Open positions had to be closed within 14 days, or the broker would close them.
That was another thing that I didn't like.
In both cases I switched the broker and today I think that dependable execution and good service is far more important than spreads and bonuses.
If you want to avoid unpleasant situations with your broker, it is always a good idea to find a stable solution that works, even if it is not the cheapest broker around. 
You can download the free version for the Algorithmic Trading System below the video on our website  AlgorithmicTradingSystem.com
It will work with original Metatrader 5 demo accounts.
If you are interested to learn more, or if you are interested to trade this system on a real account, make sure to become a starter member for just one dollar.