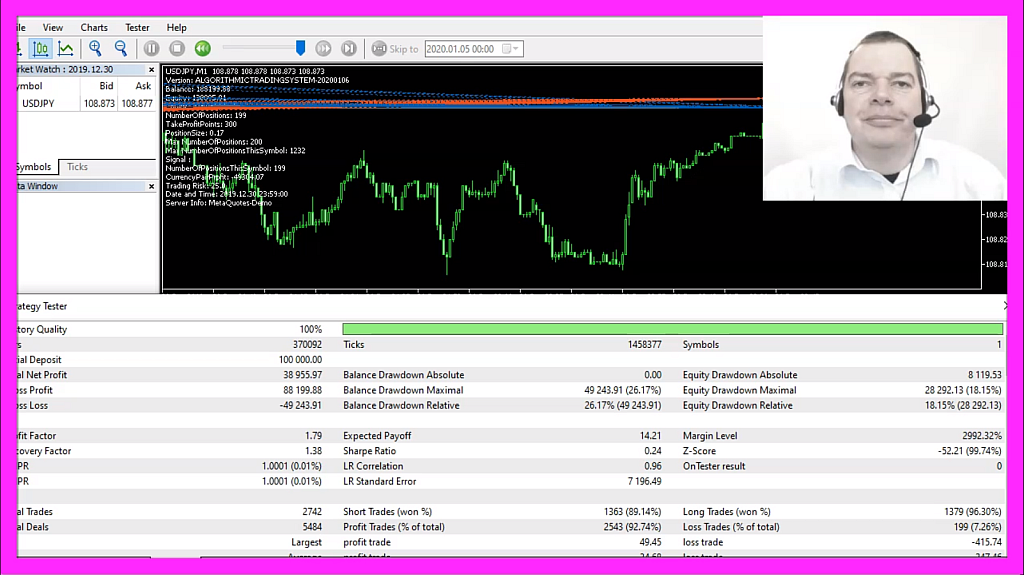 [Download not found]
A risk setting of 25 is very high, I would strongly recommend to do a lot of tests before you use something like that.
But the best thing about algorithmic trading is that you can do a few hundred trades in a few minutes and that will give you the ability to get a lot of experience in a very short time.
I think that the best possible way to improve trading results is to do a lot of tests.
Confidence comes from experience and I still don't understand why some people trade something that is based on a handful of trades.
I wouldn't consider something to be a system with less than 1000 trades in the trading history.
For discretionary traders this is almost impossible, but when you look on the screen now, you will see that an algorithmic trading system has no problem to trade a few hundred positions.
The account is limited to 200 positions, but it would also be possible to trade each currency pair on a different account.
Any 10 year old computer can do that.
You can download the free version for the Algorithmic Trading System below the video on our website  AlgorithmicTradingSystem.com
It will work with original Metatrader 5 demo accounts.
If you are interested to learn more, or if you are interested to trade this system on a real account, make sure to become a starter member for just one dollar.