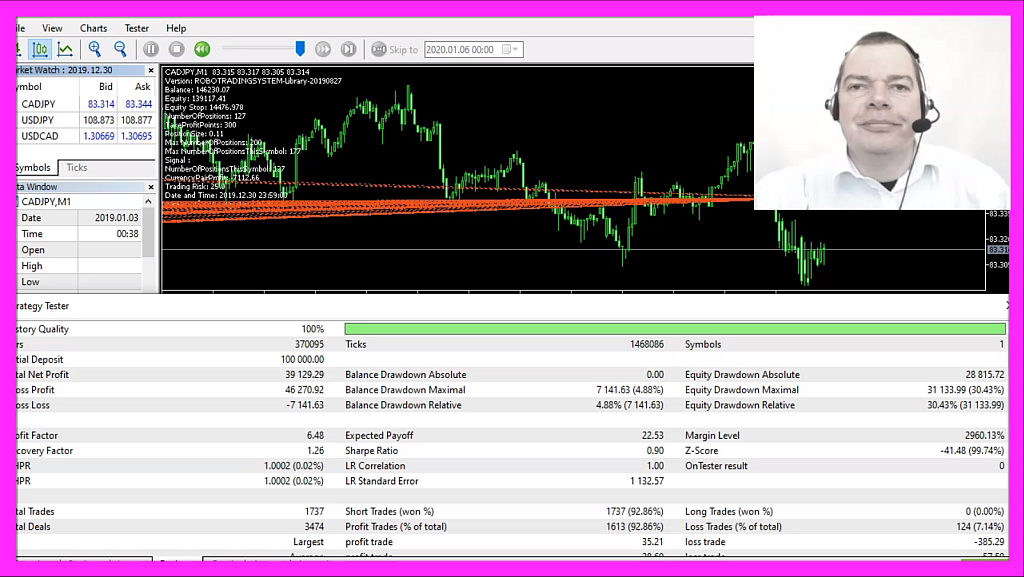 Download "FREE EXPERT ADVISOR - ALGORITHMIC TRADING SYSTEM - SMA 1000 FOR METATRADER5 DEMO ACCOUNTS"

ALGORITHMICTRADINGSYSTEM20200106-Demo-SMA1000.zip – Downloaded 381 times – 94.11 KB
We are using an original Metaquotes Metatrader 5 demo account as you can create one with a few mouse clicks in Metatrader to compare it with your own results.
I think that non-automated trading goes against human nature.
You might to start to do it because of the excitement.
But probably you don't really like the excitement when it goes against you.
That is when you think that you need to fix or improve something to get better results as fast as possible.
So most traders start to bend their rules after a while.
A little change here, a little improvement there, maybe another indicator or two.
And probably some revenge trades, just to make the money back.
Increased lot sizes and finally the stage where it is all or nothing.
For most people it takes only a half year to ruin their trading account.
They go all in, without any training.
Would you try to go to the Olympics and compete with the world's best athletes?
You know these folks spend hundreds of hours to train just this one skill.
So why would you skip the training when it comes to trading?
Demo accounts are free, training with an Algorithmic Trading System is no hard work, so why would you give up the chance to find out for yourself?
You can download the free version for the Algorithmic Trading System below the video on our website AlgorithmicTradingSystem.com
It will work with original Metatrader 5 demo accounts.
If you are interested to learn more, or if you are interested to trade this system on a real account, make sure to become a starter member for just one dollar.