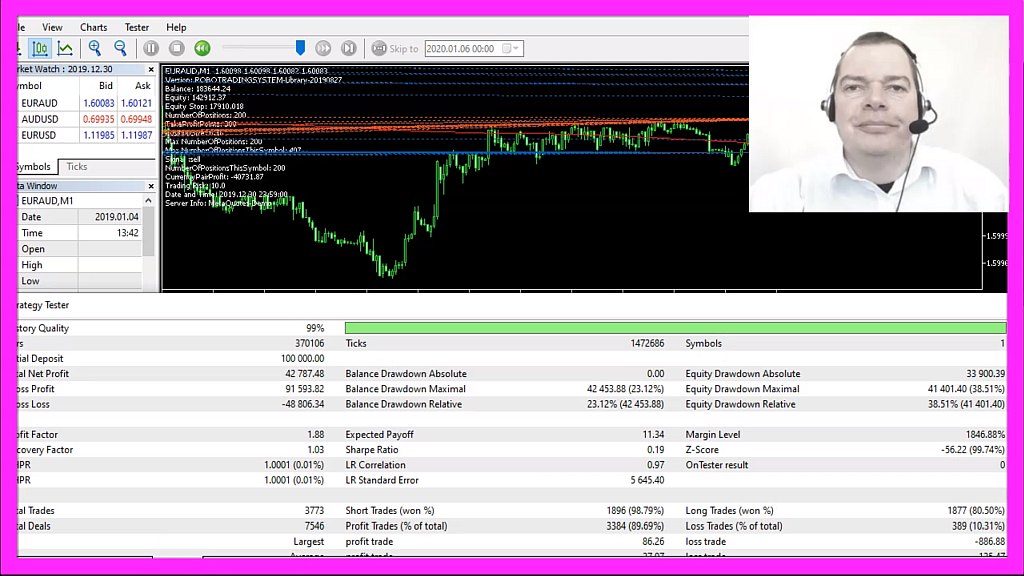 Download "FREE EXPERT ADVISOR - ALGORITHMIC TRADING SYSTEM - SMA 1000 FOR METATRADER5 DEMO ACCOUNTS"

ALGORITHMICTRADINGSYSTEM20200106-Demo-SMA1000.zip – Downloaded 381 times – 94.11 KB
Problems are unavoidable.
No matter what you do, at some point you will make a mistake.
For example I made the mistake to not close my trading netbooks once.
And our cat decided to sleep right on the keyboard.
At that time I had several netbooks no my desk, trading around the clock.
I like netbooks, because they don't have much power consumption and they are cheap.
Today I use some additional solutions, like compute sticks and virtual machines.
But it makes no difference which technical solution you prefer, at some point in time something will go wrong.
If you use Windows computers, they will reboot because of updates.
You might have a network problem, because somebody down the road did something that caused an outage.
Or you might come back from a trip and notice that there was an electrical power outage.
Even if everything is running well, your broker might decide to close a particular account type in the middle of the game.
I have had all that happen and I have updated my Algorithmic Trading System to deal with things like that.  
You can download the free version for the Algorithmic Trading System below the video on our website  AlgorithmicTradingSystem.com
It will work with original Metatrader 5 demo accounts.
If you are interested to learn more, or if you are interested to trade this system on a real account, make sure to become a starter member for just one dollar.