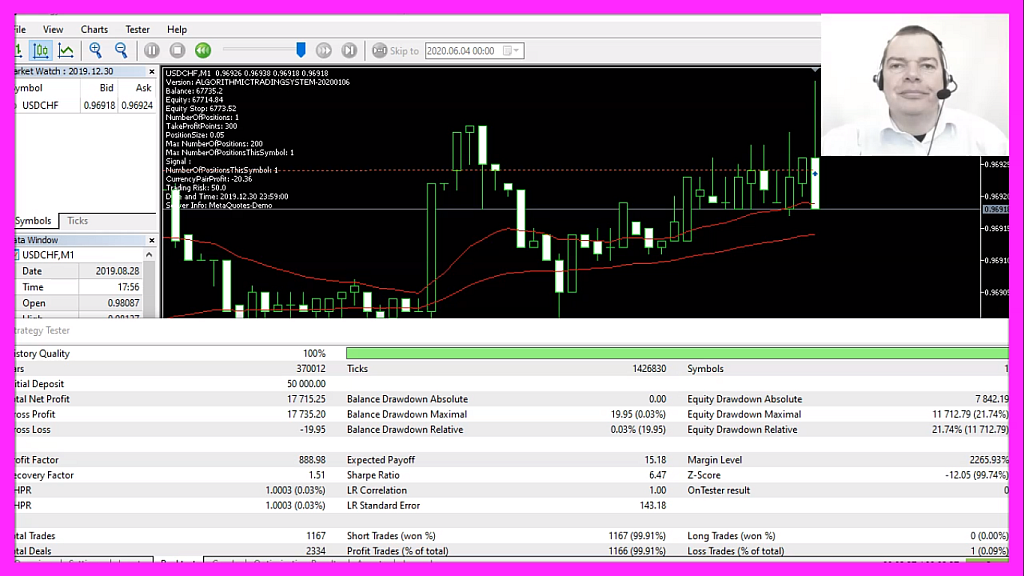 Download "FREE EXPERT ADVISOR - ALGORITHMIC TRADING SYSTEM – EXPONENTIAL MOVING AVERAGE CROSSOVER 50 20 FOR METATRADER5 DEMO ACCOUNTS"

ALGORITHMICTRADINGSYSTEM20200106-Demo-EMA-50-20Crossover.zip – Downloaded 366 times – 93.94 KB
Are you happy with the profits on your account?
Are you happy when one or two trades are better than expected?
If that is the case, you are probably very unhappy with losses or bad results.
Actually profits and losses are part of the game, there is no way to always make profits and avoid the losses.
Most people would like to enjoy good surprises and see their account balance rise.
But the not so good surprises are called problems and that is what they try to avoid.
If you have a lot of surprises and problems, you are probably not using what I would call a system.
A system is something that is able to produce a predictable result without the need to predict the outcome of a bunch of transactions.
Whenever you have an emotional roller coaster experience, you can be pretty sure that you are either have no system – or your risk is too high to produce predictable results.
I believe that good automated trading is dead boring, but consistent.
A good indicator for the right setup is when you have no emotional problem to check your system only about once a week.
You can download the free version for the Algorithmic Trading System below the video on our website  AlgorithmicTradingSystem.com
It will work with original Metatrader 5 demo accounts.
If you are interested to learn more, or if you are interested to trade this system on a real account, make sure to become a starter member for just one dollar.