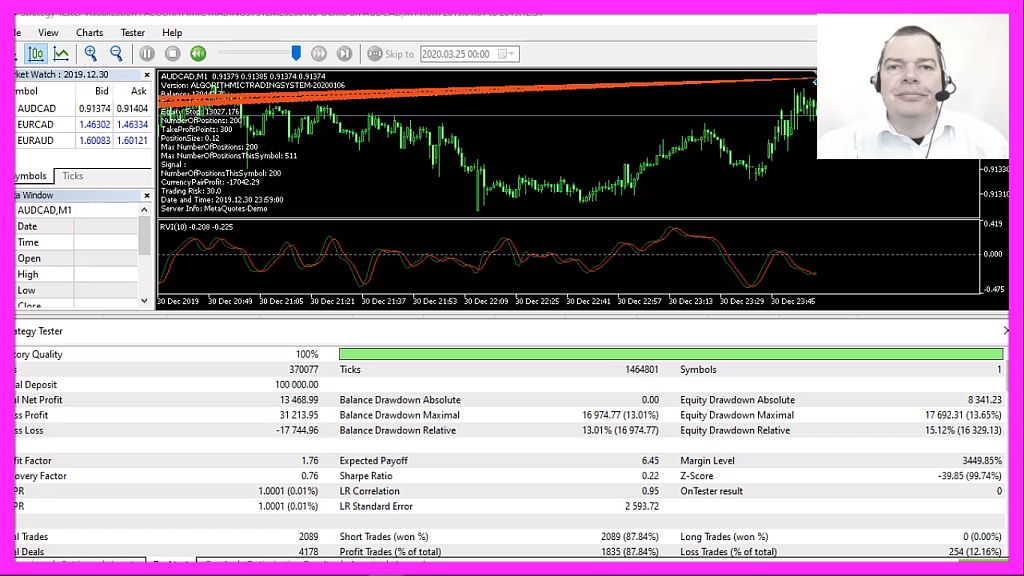 Download "FREE EXPERT ADVISOR - ALGORITHMIC TRADING SYSTEM – RELATIVE VIGOR INDEX FOR METATRADER5 DEMO ACCOUNTS"

ALGORITHMICTRADINGSYSTEM20200106-Demo-RVI.zip – Downloaded 307 times – 93.20 KB
Trading is based on probabilities.
If you have a system that has an above average probability of being profitable, you might make profits on the long run. 
But sometimes the economy goes downhill like in spring 2020. 
That is when you need to adjust your risk setting to the current situation.
It is not a good idea to go all in in times of high volatility, so I have decided to decrease my risk settings for the live trading systems.
Going with a low risk setting will also decrease the probability to make profits, but I think it is a better idea to protect the capital.
Brokers may also increase margin requirements and spreads and that is an additional problem.
After the volatility comes down it is possible to increase the risk setting at any time.
But that only makes sense if there is still enough trading capital to continue.
I know there are people like Ray Dalio who have seen several crisis situations over decades.
The good thing is that it is always possible to  learn from these situations.
That makes it possible to be better prepared for the next one.
You can download the free version for the Algorithmic Trading System below the video on our website  AlgorithmicTradingSystem.com
It will work with original Metatrader 5 demo accounts.
If you are interested to learn more, or if you are interested to trade this system on a real account, make sure to become a starter member for just one dollar.