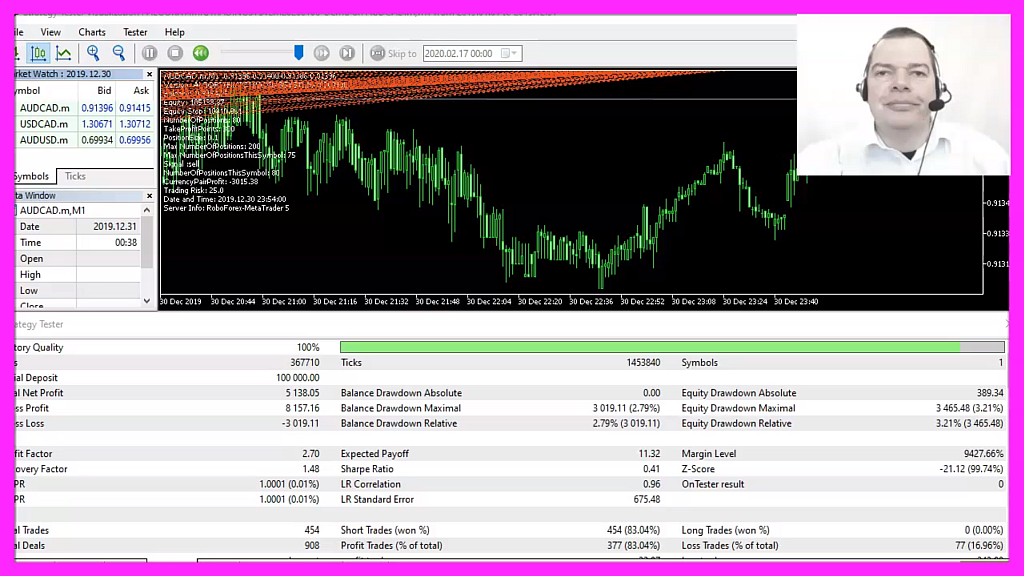 Download "FREE EXPERT ADVISOR - ALGORITHMIC TRADING SYSTEM – RSI RELATIVE STRENGTH INDEX FOR METATRADER5 DEMO ACCOUNTS"

ALGORITHMICTRADINGSYSTEM20200106-Demo-RSI.zip – Downloaded 661 times – 94.40 KB
Trading is not something that is very satisfying.
Either you make good profits, now you want to increase your profits to make more money.
Or you make moderate profits, now you want to know if the profits are worth the trading risk.
Or you make losses and now you want to make your money back.
In any case you want to improve the situation for a better outcome.
But sometimes you will have to stand drawdowns or time spans where nothing happens.
Those are the most difficult times for people who like to trade for entertainment, because those times are very boring.
Now you might want to change the rules, just to trade anything.
So you need to ask yourself if the profits are worth the risk.
Higher risk means potentially higher profits, but it also means that in case of a drawdown you need to deal with higher losses.
That can lead to a total loss of your capital, I am sure that you have seen the disclaimers on the broker websites.
I always encourage the premium course members to start with a small risk, it is always no problem to increase it later. 
You can download the free version for the Algorithmic Trading System below the video on our website  AlgorithmicTradingSystem.com
It will work with original Metatrader 5 demo accounts.
If you are interested to learn more, or if you are interested to trade this system on a real account, make sure to become a starter member for just one dollar.