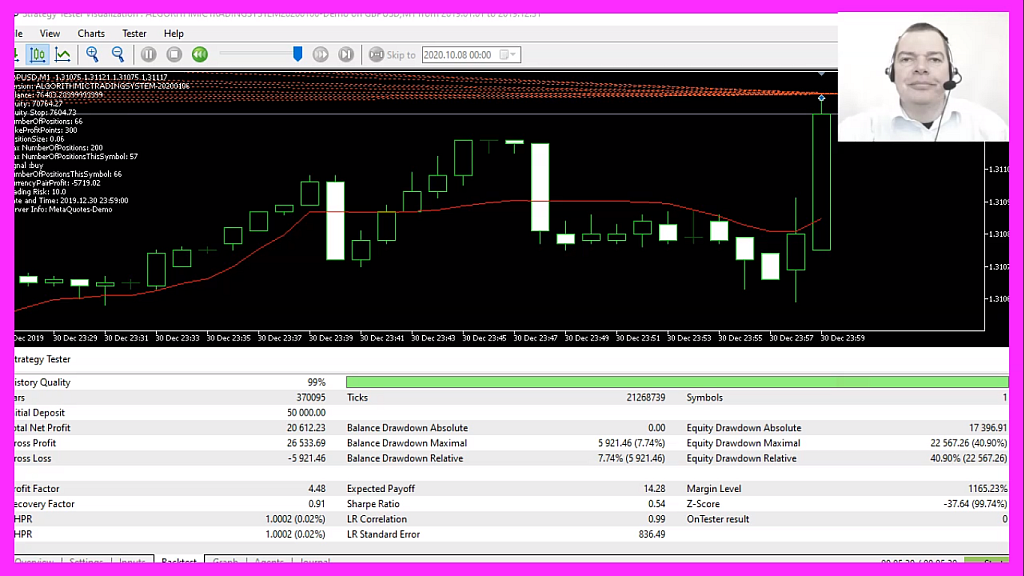 Download "FREE EXPERT ADVISOR - ALGORITHMIC TRADING SYSTEM – ADAPTIVE MOVING AVERAGE FOR METATRADER5 DEMO ACCOUNTS"

ALGORITHMICTRADINGSYSTEM20200106-Demo-AMA.zip – Downloaded 1067 times – 94.08 KB
Most people are talking about entry signals, because they often confuse a trading system with just an entry signal. 
But actually there is more to it!
For a successful trading system, you need to have several components that work together . 
A system is by definition something that consists of several different parts and each part has to do something else. 
We use simple systems each day to do common things , for example a coffee machine. 
A coffee machine has to be able to create hot water.
But the hot water is not the one thing that makes the coffee very tasty. 
Yes, hot water is required to brew coffee and an entry signal is required to open a trade. 
But after all, you want to have a good result, not a shiny entry signal.
If you are a barrista, you probably own a coffee machine that is worth a few hundred dollars or even more. 
I am not such a great coffee expert, so in my case I prefer to use simple coffee pads.
But I do spend a lot of time to improve my automated trading systems.
If I would like to improve my coffee skills, I would try to find somebody with good results. 
And that doesn't really mean, that the biggest expert is the one with the biggest coffee machine. 
So if your coffee machine is as big as a car , but it doesn't create hot water, there is no good result , because the system isn't working properly! 
And a trading system should be able to create results on a consistent basis .