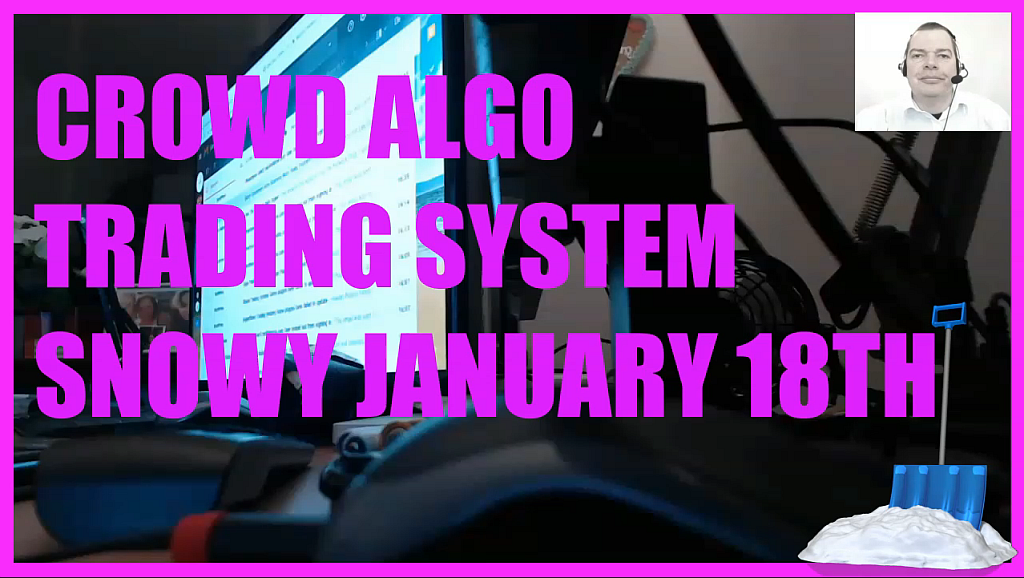 Download "Metatrader4 Original Setup.exe"

roboforex4setup.exe – Downloaded 420 times –
Download "CROWD ALGO TRADING SYSTEM DEMO - WORKS WITH ORIGINAL METAQUOTES MT4 ACCOUNTS"

MQL4CrowdAlgoTradingSystem.zip – Downloaded 437 times – 32.01 KB
Download "CROWD ALGO TRADING - CURRENT STATISTICS"

statement.html – Downloaded 380 times –
Day 18 is January the 18th and it is a Monday – and it is snowing.
I have seen nothing but snow since Christmas here in the Eifel.
Anyhow, today is day 18 and we have made some progress.
The current statistics on MyFXbook.com show an equity of 99.96 percent and we have a net and gross profit of $1026.
That reminds me that I should say that nobody, ever and under no circumstances should believe or buy anything from me, because results are not typical, trading is dangerous and the only good thing in the financial world are taxes.
But honestly, I think that nothing can replace self made experiences and insights, because you will never have a problem to believe yourself – and that is why we started this experiment together – 18 days ago.
If you really did it with me, you should be able to monitor your own account by now.
Metatrader comes with an option that makes it possible to login with so called investor passwords.
The basic idea is that people will give somebody money and can monitor the trading account of this person.
And there is a mobile version of Metatrader4 available for Android and I think also in the Apple store or however they call it.
I am using Android right now and I have downloaded the app and created a new connection.
You first need to find the right server and my account is connected to a server that is called RoboForex-Pro Cent 4.
Afterwards we need to type in the account number and that is 3 4 0 6 0 3 3 4.
And the investor password was a bunch of numbers and letters, therefore I decided to set it to Snow2021 – with a capital S.
I will include a screenshot of the credentials for your reference and replace my trading password with the investor password.
If you like, you can have several accounts connected with the mobile Metatrader4 app, but it is not possible to do algo trading.
I just use it to monitor the accounts.
You can see the profit and the positions, the charts and the trade history.
My trade history says that currently I have $1026 profit, but remember that it is a Cent account, results are not typical, I am not giving financial advice and you can not rely on anything – except tax collectors and snow in the Eifel.
All I do legally is to sell algo trading programming courses to people who want that.
So now that you have the investor password you can use your mobile phone or your computer to connect Metatrader4 and analyze anything you want on your own device.
If you want to join this journey and benefit from the findings to improve your own algorithmic trading system, just keep watching this automated content and be my guest!
So what do you think? Would you like to use the investor password to monitor my account, or would you rather like to monitor your own one? Let me know.