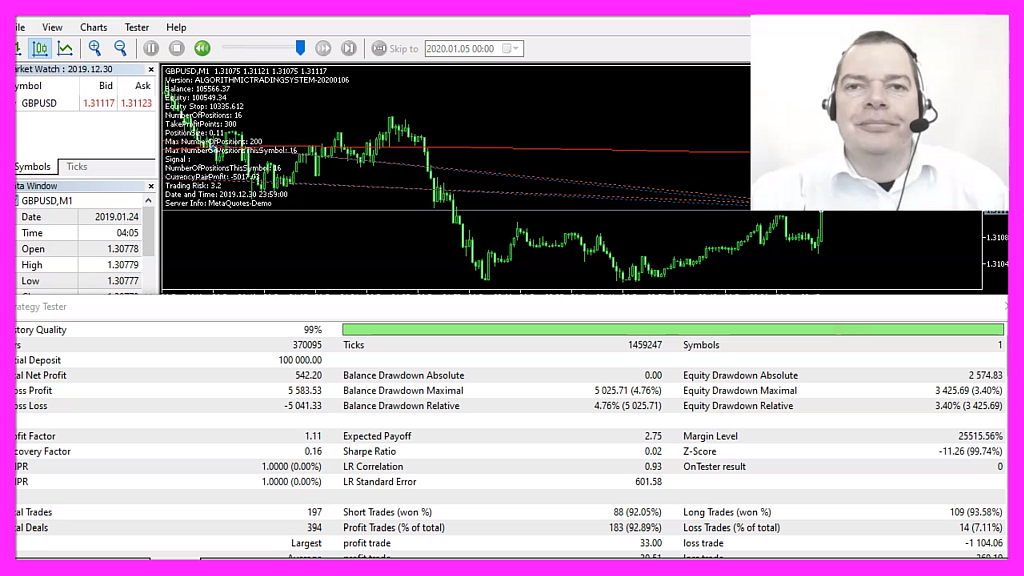 Download "FREE EXPERT ADVISOR - ALGORITHMIC TRADING SYSTEM - SMA 1000 FOR METATRADER5 DEMO ACCOUNTS"

ALGORITHMICTRADINGSYSTEM20200106-Demo-SMA1000.zip – Downloaded 381 times – 94.11 KB
In this case we have used a very low risk setting to avoid big draw downs.
The risk setting is used to calculate the number of positions that are allowed for a currency pair and we have the ability to make a small profit instead of a big loss if we choose the right risk setting.
To find the best setting, you need to do several backtests and find out what works for your own account.
Depending on the entry signal, the trading year, the currency pair, the leverage, the trading costs and the quality of the data you might need different settings.
I always encourage the members of the MQL5 premium course to start with a risk setting of 1.
It is no problem to increase the risk setting later, but risk does not only mean a bigger opportunity, it also means an increased problem if the setting is too high.
Once you have a good idea about what worked for a longer test period, you will find out what you will work for you.
You can download the free version for the Algorithmic Trading System below the video on our website  AlgorithmicTradingSystem.com
It will work with original Metatrader 5 demo accounts.
If you are interested to learn more, or if you are interested to trade this system on a real account, make sure to become a starter member for just one dollar.