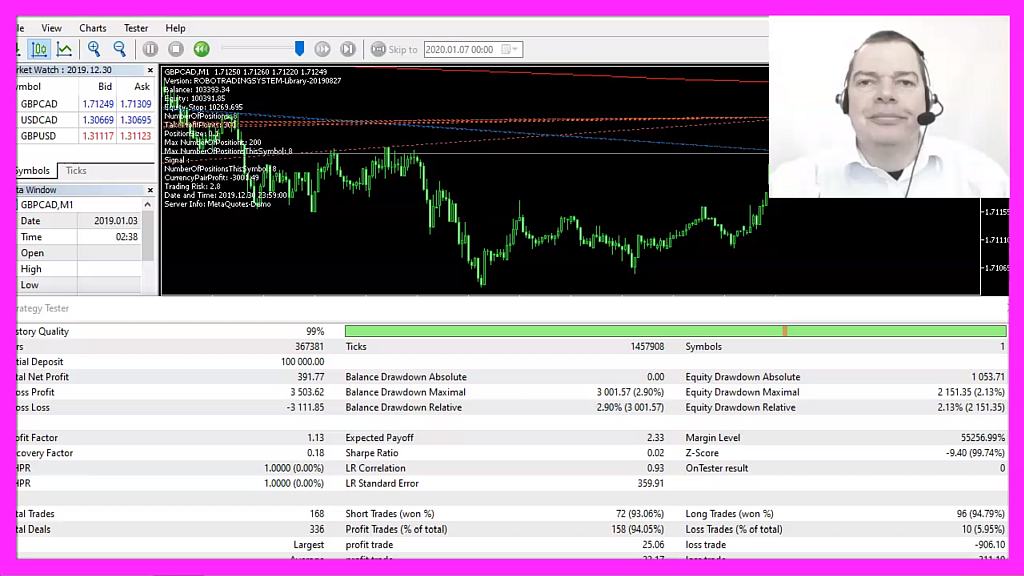 Download "FREE EXPERT ADVISOR - ALGORITHMIC TRADING SYSTEM - SMA 1000 FOR METATRADER5 DEMO ACCOUNTS"

ALGORITHMICTRADINGSYSTEM20200106-Demo-SMA1000.zip – Downloaded 381 times – 94.11 KB
There are many options for a trading system.
You can use indicators or oscillators.
You can trade trends or breakouts.
You can use different time frames and different currency pairs.
So how do you know what is the best choice?
As a beginner you probably started with what you considered to be obvious.
But most people learn that the price often doesn't do what it should do.
I was looking for the perfect entry signal when I started out.
But I never found one. All indicators produce false entry signals from time to time.
I was looking for the best stop loss solution.
Should I use a trailing stop, a fixed stop or a indicator based stop?
I trade something entirely different today.
Not because I believe it is obvious, but because of the results.
I have done hundreds and hundreds of backtests like this one and there are some things that work better than other things.
For me results are more important, so I use what works – even if it is not obvious or common sense.
You can download the free version for the Algorithmic Trading System below the video on our website  AlgorithmicTradingSystem.com
It will work with original Metatrader 5 demo accounts.
If you are interested to learn more, or if you are interested to trade this system on a real account, make sure to become a starter member for just one dollar.